Undefined
Esemény időpont:
Wednesday, 2017, March 8 (All day)

to

Thursday, 2017, March 16 (All day)
Esemény részletei:
Legyen meg a gyűjteményed! Lépj be a mai (március 8.) karbantartás után level 10 vagy nagyobb kariddal és kapni fogsz egy Adventurer Carter's Collection Familiar Vouchert.
A voucher nem átadható. A vouchert lehetőséged van beváltani egy hiányzó lóra.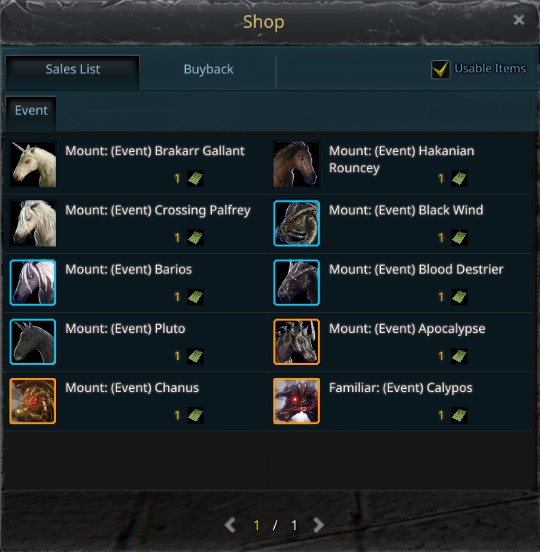 Tehát látogasd meg Adventurer Carter-t a Victory Plaza-ban és a shopból válaszf ki a lovat ami még hiányzik kollekciódból. A gyűktögetős event még 16--áig tart, tehát addig még lehet venni, cserélni a meglévő ládákat is!